PALESTINE CIRCUS FESTIVAL 2016 – 'United for freedom'
A Review of The PALESTINE CIRCUS FESTIVAL 2016 – "United for Freedom"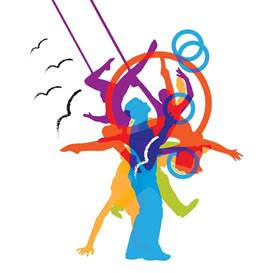 Celebrating ten years since its foundation and the many achievements, the Palestinian Circus School organized the first circus festival of its kind in Palestine. More than 34 international and 30 local circus artists participated in this festival; that took place between 6-14 October 2016. More than 45 shows were organized, half of them were for general audience and the other half were for students of private, public and UNRWA schools (in the refugee camps). The festival toured Jerusalem, Ramallah, Al-Bireh, Jenin, Nablus, Birzeit and Al-Far'a refugee camp.
It should be pointed out that the Gazan circus artists could not get permits to enter the West Bank, therefore they did not participate in the festival. As well, two of the international groups did not participate, because the delay of permits for one group and the denial of the other group. "Nafsi Africa" from Kenya did not get permits, except for one member, Kennedy Owino, who traveled from Denmark and performed in different places. Besides, only 5 out of 7 members of "Colokolo" from Morocco got permits to enter Palestine on the last day of the festival. Therefore, the Palestinian Circus School organized a show tour for Colokolo in the period between October 31st and November 4th 2016 in different cities in the West Bank including cities that the festival did not visit, for instance Bethlehem and Hebron.
Audience and the Cities Visited by the Festival 
More than 23,000 people attended the Palestine Circus Festival's shows!
With more than 45 shows organized during the festival for the general audience and the students of public, private and UNRWA schools, we succeeded in reaching more than 23,000 people.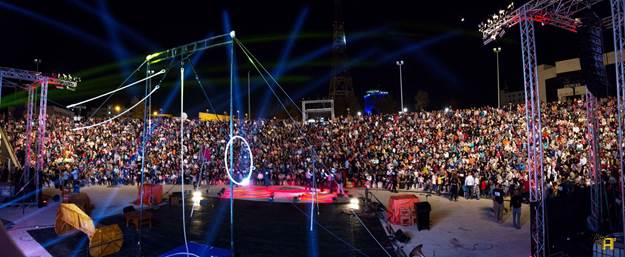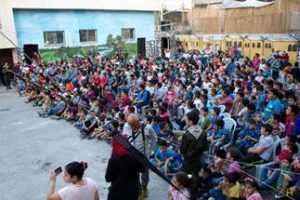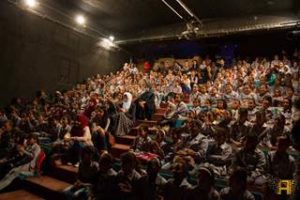 Media Coverage
At least 78 media reports were published about the festival. As well as the social media coverage by online pages, that is besides the posts published on the Palestinian Circus School social media pages; where we almost reached 300000-500000 people in different areas in Palestine.
Donors, Partners and Media Partners

Donors and Partners
The National Bank (TNB)
Friends of the Palestinian circus school
Birzeit pharmaceutical co.
Poppies for peace
Culture resource
Ministry of Culture
Drosos
Sida in the framework of the Palestinian Performing Arts Network
Danish house in Palestine DHIP
Center for Culture and Development CKU
Partners
Assirk Assaghir
Ramallah Municipality
Goethe institute
Episcopal Technological and Vocational Training Center ETVTC
Al Bireh Municipality
Ministry of Higher education
ICRC
Cinema Jenin
Freedom Theatre
Al Hoash
Birzeit Municipality
Higher council for youth and sports
Darna Restaurant
Jerusalem Hotel
Media Partners:
Raya FM
Palestine Broadcasting Channel